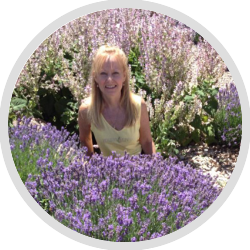 Welcome!
I'm so happy you stopped by. It is with great pride that I am able to share the most authentic aromatherapy essential oils in the world.
The time is now to get back to nature and incorporate essential oils into your daily life. Aromatherapy has been used for thousands of years, offering a variety of benefits from cosmetic and dietary purposes to spiritual and religious use.

If results are important to you, I hope you take some time reading about these aromatherapy products on my website. Authenticity is certainly most important, not only for the bottles of oils but for the essential oil-infused products as well. That is why we have our Seed to Seal program to ensure the highest quality standards to deliver to you the purest essential oils free of harmful synthetics and chemicals.
I have been a member since 2001 and have a wealth of information and experience to share with you! If all of your questions haven't been answered on this site, please reach out to me. I live in Winter Park, Florida which is a suburb of Orlando, but our team consists of people from all over the world. We'd love to help you too!