Get The Benefits of Matcha
Health Benefits of Matcha Green Tea
The reason matcha green tea is trending right now is because of how good for you it is. Not only do you get all the same health benefits as regular green tea from the tea leaves, but this powdered version is often higher in nutritional content, therefore you have even more health benefits.
It is Loaded with Antioxidants
There is a very high concentration of antioxidants in matcha green tea, even more than you will get with regular green tea or other types of tea. The antioxidants closely resemble what you get when you are consuming dark chocolate or spinach. With antioxidants, you are helping to avoid bacteria and various strains of illness, and you can even reduce certain types of cancer.
You Can Boost Your Energy Levels
Matcha green tea does have a small amount of caffeine, but that isn't necessarily the only thing you get your energy from. First, the caffeine in green tea is known as a 'natural source' of caffeine. This combined with the other nutrients in matcha, including L-theanine, really give you that extra boost of energy. What's more, the energy turns into lasting endurance, so you can get through your day or enjoy this tea shortly before your workout.
Matcha is Good for Weight Loss
If you are trying to lose weight, matcha green tea is highly recommended. This type of tea has nutrients that can help boost your metabolism, which means you are burning more fat throughout the day than if you weren't drinking it. Matcha green tea also helps you to burn more calories when you drink it regularly enough, along with having the extra boost of energy needed for workouts.
You Can Detox Your Body
Looking for a good and natural way to detox your body? If so, you will be glad you found matcha tea. There are high levels of chlorophyll in matcha tea that provides you with a healthy and natural detox, to help get rid of the toxins in your body that is built up from unhealthy food and drinks.
Your Cardiovascular Health is Improved
Matcha green tea is also great for a healthy heart and cardiovascular system. It helps to lower your bad cholesterol and raise your good cholesterol, while also lowering your blood pressure. If your doctor is concerned about your heart, it can be worthwhile to add this green tea to your healthy diet.
Leave a Comment / Ask a Question
Subscribe to My Updates
Here's some information about the list that you're signing up for. It will populate the description from their account.
Free Email Class: Essential Oils 101
Learn all the basics on essential oils in my FREE Essential Oils 101 Email Course. I'll also share DIY beauty and skin care recipes, homemade cleaners and other practical uses for essential oils to help you save money too.
Ready to begin a healthier life?
Get a Starter Bundle and SAVE!
Most of us begin our journey by choosing a Young Living Starter Bundle. The bundles offer considerable value for your money and they contain enough full-size items to ensure initial success using Young Living.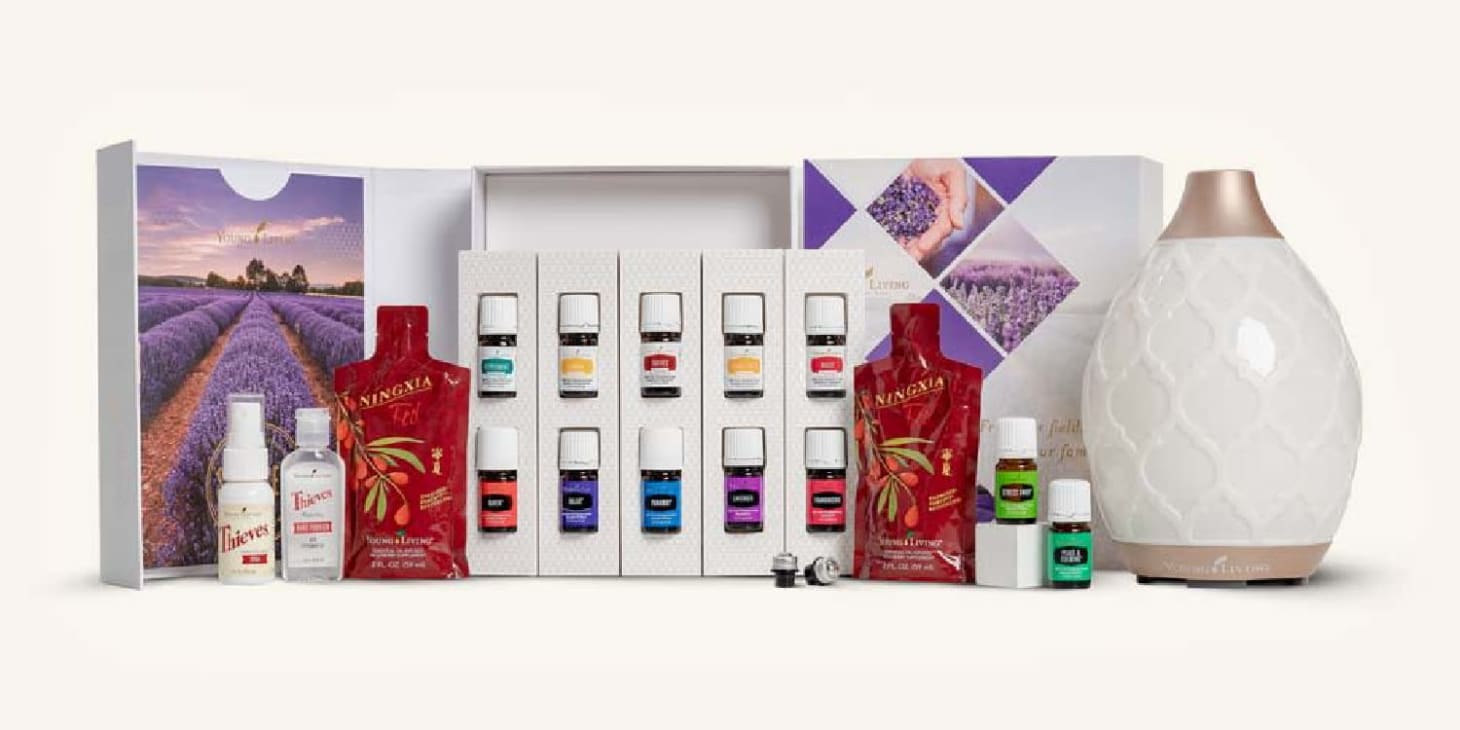 Check It Out
For Home, health, & fitness
Products for Everyone!
These products celebrate the harmony between nature, body, mind, and soul. Have you noticed that walking through lavender fields or a pine forest seems to instantly awaken your senses — from the energizing aromas to the feelings of well-being the smell evokes? Young Living infuses this into everything they create.
Next Event Title
This is a description of the event pulled from the user's account, talking about how awesome it is going to be.