Aromatherapy to Get Cozy in December's Promos
Chase out the chill and keep things cozy this winter with wellness favorites included in December's PV promo. You'll be wreathed in well-being as you are surrounded by the seasonal scents of Frankincense, Northern Lights Black Spruce, and Breathe Again. Jack Frost won't be nipping at your door when you implement these oils into your healthy-home routines.
When you qualify, you'll also receive a ceramic Mini Travel Passive Diffuser to pack along to all your holiday outings. Or gift it to a friend in place of artificially scented candles that eventually burn out. What's more, have these wondrous gifts to your doorstep at no extra shipping cost!
Look at All the Oils You'll Receive with your 300 PV Essential Rewards Order!
Frankincense essential oil, 15 ml*
Put your freshest face forward. Cold weather got your skin feeling frostbitten? Place a drop of Frankincense in your palm and pair it with your favorite lotion for date night-ready dewy skin.
Spark spirituality. Invite the spirit of the season into your home by diffusing this oil's empowering aroma when you are seeking purpose or engaged in prayer or meditation.
Mini Travel Passive Diffuser**
Have holiday scents on hand. Pack this portable diffuser as you head over the river and through the woods this winter, whether you're visiting Grandmother's house or a cozy cabin retreat.
Light up their season. Searching for a next-level holiday hostess gift or the hit item at your yearly gift exchange? This mini diffuser will keep things cozy and fill its new home with cheer.
Breathe Again essential oil blend, exclusive 15 ml bottle!!
Inhale inspiring aromas. If your family is feeling cooped up indoors, diffuse the bright scent of Breathe Again as you brainstorm stay-cation ideas.
Reawaken winter workouts. Apply this invigorating blend to your back, neck, or chest before working out and take a steamy shower afterwards for a brisk aromatic experience.
Northern Lights Black Spruce essential oil, 5 ml*
Spruce up your space. Decorate for the holidays and make memories with those you love most while evergreen aromas swirl around you.
Wave goodbye to wintry skin. Keep your skin looking merry and bright by implementing a drop or two into your nighttime winter routines.
Free shipping
Get festive with free shipping. Reach our 100 PV tier and we'll ship your qualifying order for free!
Stock up for shipping savings. Shop your favorite stocking stuffers and score free shipping.
Being a Young Living member goes beyond simply building a rewarding business... You'll also enjoy extensive networking opportunities, exclusive hands-on experiences, and a strong sense of community. Open your account today!

*This essential oil is considered a dangerous good. Shipping restrictions apply.
**The Young Living Mini Travel Passive Diffuser is available only while supplies last. If the diffuser goes out of stock, we will reward 30 ER points instead.
Comments are currently closed
Subscribe to My Updates
Here's some information about the list that you're signing up for. It will populate the description from their account.
Free Email Class: Essential Oils 101
Learn all the basics on essential oils in my FREE Essential Oils 101 Email Course. I'll also share DIY beauty and skin care recipes, homemade cleaners and other practical uses for essential oils to help you save money too.
Ready to begin a healthier life?
Get a Starter Bundle and SAVE!
Most of us begin our journey by choosing a Young Living Starter Bundle. The bundles offer considerable value for your money and they contain enough full-size items to ensure initial success using Young Living.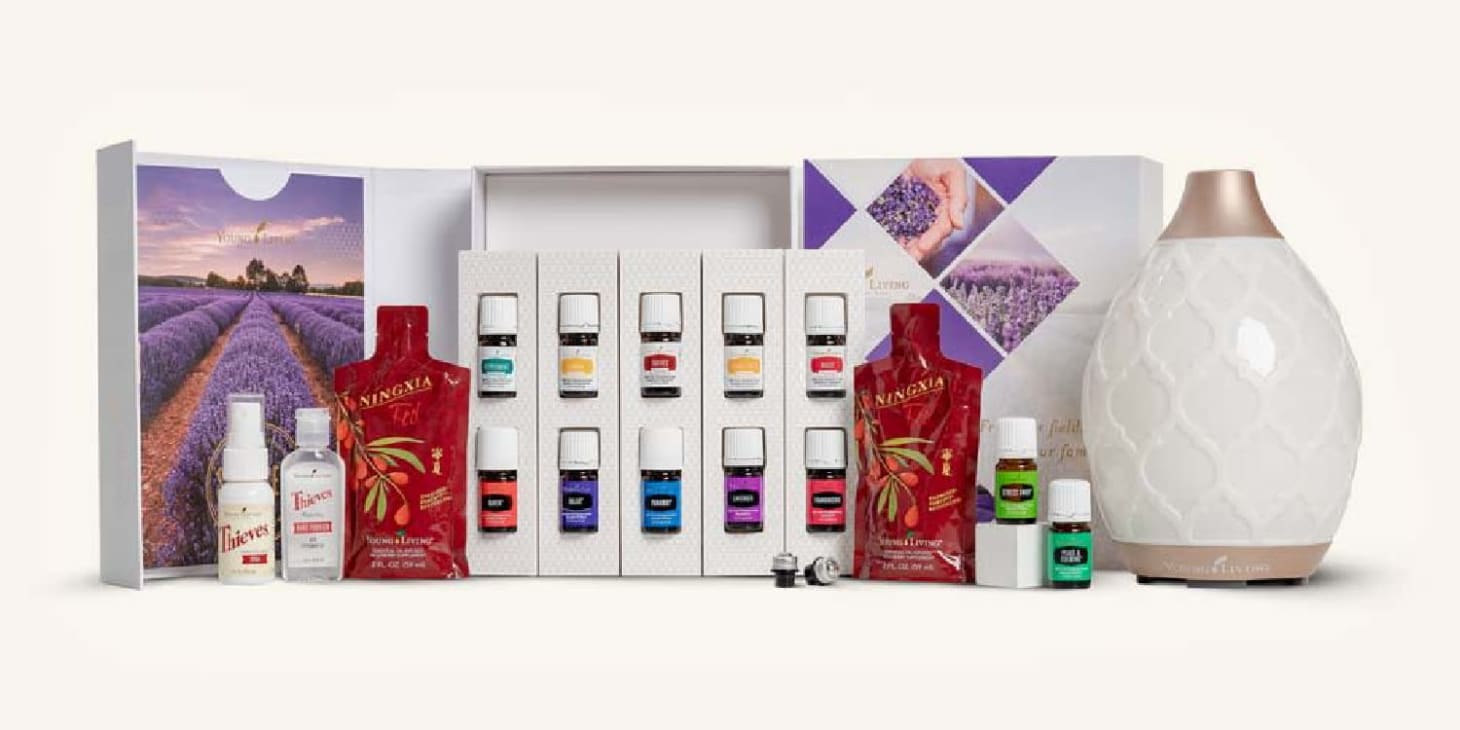 Check It Out
For Home, health, & fitness
Products for Everyone!
These products celebrate the harmony between nature, body, mind, and soul. Have you noticed that walking through lavender fields or a pine forest seems to instantly awaken your senses — from the energizing aromas to the feelings of well-being the smell evokes? Young Living infuses this into everything they create.
Next Event Title
This is a description of the event pulled from the user's account, talking about how awesome it is going to be.