Pamper Your Skin with January 2021's Promos!
New year, new skin care routine! Keep your skin happy throughout winter with must-have complexion care products you'll adore. Pamper your skin with this month's gifts for a glow that shows! Welcome 2021 with a fresh face, thanks to a few drops of Geranium in your favorite moisturizer. Chilly hands after a day of outdoor fun? Soothe parched skin with a little Manuka and Mastrante in your go-to lotion. Finally, amp up your post-gym skin care with the uplifting scents of Tea Tree and Orange. Qualify today to earn these gifts plus free shipping!
For Essential Rewards Orders 300 PV:
Geranium Essential Oil, 15 ml
Keep your skin in full bloom. Place some sweet-smelling drops of Geranium in your morning moisturizer for dewy skin all day long.
Winter months got you feeling blue? Diffuse this oil's floral aroma during an at-home spa night for a hint of spring.
Manuka Essential Oil, 5 ml
Banish your skin care blues. Get some new-year glow by adding a few drops of Manuka to your favorite facial cleanser.
Go for the goals! Diffuse this oil's warm, calming aroma during your 2021 goal-setting session.
Mastrante Essential Oil, 5 ml
Make a statement—naturally. Infuse your favorite moisturizers with Mastrante to sport naturally glowing skin all year long.
Mix things up. Rejuvenate your day-to-day routine by diffusing Mastrante for a gentle, refreshing aroma.
Orange Essential Oil, 15 ml*
Face the new year boldly. Get your glow on by massaging a little "citrus joy" into your skin.
Delight your senses. Bring a little sunshine into the long winter months by diffusing this oil's light, bright aroma.
Tea Tree Essential Oil, 15 ml**
Hit refresh on your skin. Add Tea Tree to your favorite skin care products, so you can feel your best this month and every month.
Care for cold toes. Treat your feet by massaging a few drops of this popular oil into dry heels.
Free Shipping
Start the year right. Reach our 100 PV tier and we'll ship your qualifying order for free!
Keep stress at bay—let us cover the cost of your deliveries.
*Avoid direct sunlight or UV rays for up to 48 hours after applying product.
**This essential oil is considered a dangerous good. Shipping restrictions apply.
Comments are currently closed
Subscribe to My Updates
Here's some information about the list that you're signing up for. It will populate the description from their account.
Free Email Class: Essential Oils 101
Learn all the basics on essential oils in my FREE Essential Oils 101 Email Course. I'll also share DIY beauty and skin care recipes, homemade cleaners and other practical uses for essential oils to help you save money too.
Ready to begin a healthier life?
Get a Starter Bundle and SAVE!
Most of us begin our journey by choosing a Young Living Starter Bundle. The bundles offer considerable value for your money and they contain enough full-size items to ensure initial success using Young Living.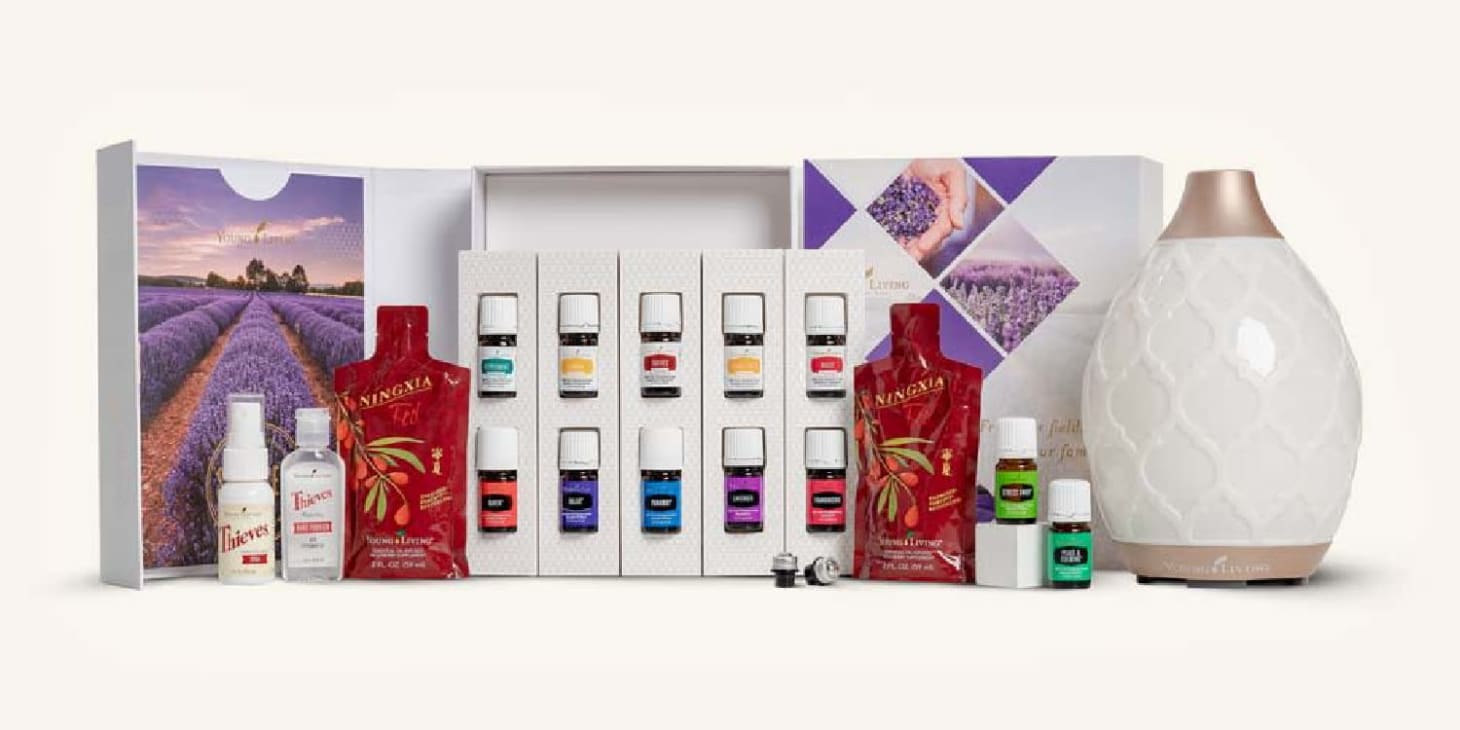 Check It Out
For Home, health, & fitness
Products for Everyone!
These products celebrate the harmony between nature, body, mind, and soul. Have you noticed that walking through lavender fields or a pine forest seems to instantly awaken your senses — from the energizing aromas to the feelings of well-being the smell evokes? Young Living infuses this into everything they create.
Next Event Title
This is a description of the event pulled from the user's account, talking about how awesome it is going to be.