Stock Up with September Oil Goodies
Why wait until 2021 to set new goals? Fall is here—let's start something new! First on your autumnal to-do list: trade your everyday household items for nature's best. Pack snacks in an on-trend mini YL cooler in lieu of paper bags or carryout. Stock radiance-producing Copaiba in your vanity cabinet instead of beauty buys filled with harsh chemicals. And when you need those YL goodies without any extra shipping cost, get your September qualifying products for free! Get ready. Get set. Go natural and green!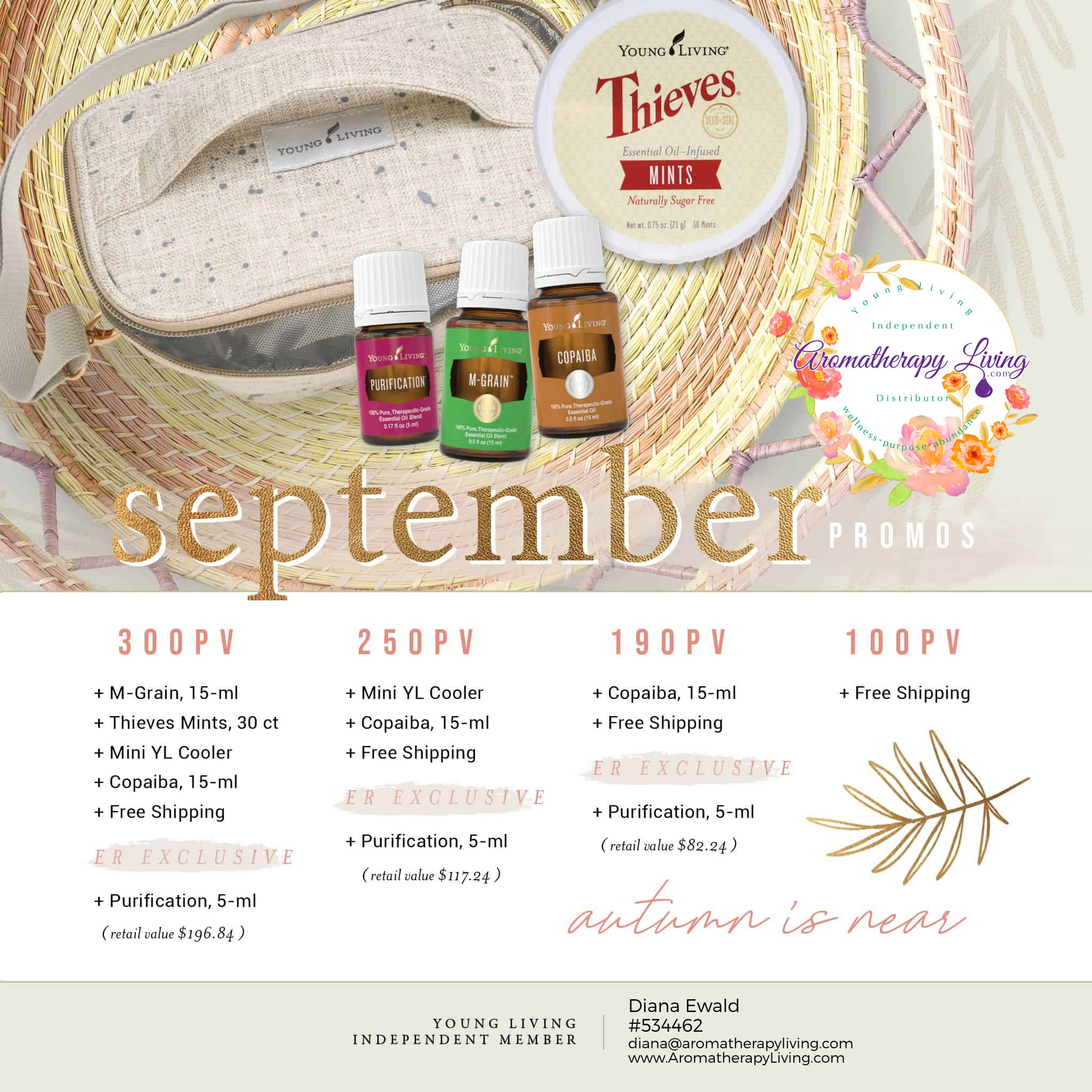 Trade up with September's free products!
With Your 300 PV Order, You Get:
M-Grain™ essential oil blend, 15 ml
Take the natural road. When the craziness of life reaches its peak, add a dab or two to your temples and neck for a Mother Nature-approved refresher.
De-stress after a long day. Trade your typical tension fighter for a warm bath infused with the soothing scent of this EO blend.
Thieves Mints, 30-count
Find your fresh-scented smile. Minty breath isn't worth dyes and preservatives. Freshen up after meals with naturally derived Cinnamon and Peppermint-infused mini mints.
Curb cravings the sugar-free way. Pop in a cooling, irresistible mint when you find your goal to go without sweets too hard to handle.
Mini YL Cooler*
Style up your snacks. Trade single-use takeout carriers and plastic bags for this heather gray, paint-splattered cooler that's easy to tote and even easier to coordinate with every outfit.
Dine al fresco. When your house gets a titch too claustrophobic, pack a picnic and take the family on an outdoor eating adventure.
*The Mini YL Cooler is available only while supplies last. If the mini cooler goes out of stock, you'll get a reward of 30 ER points instead.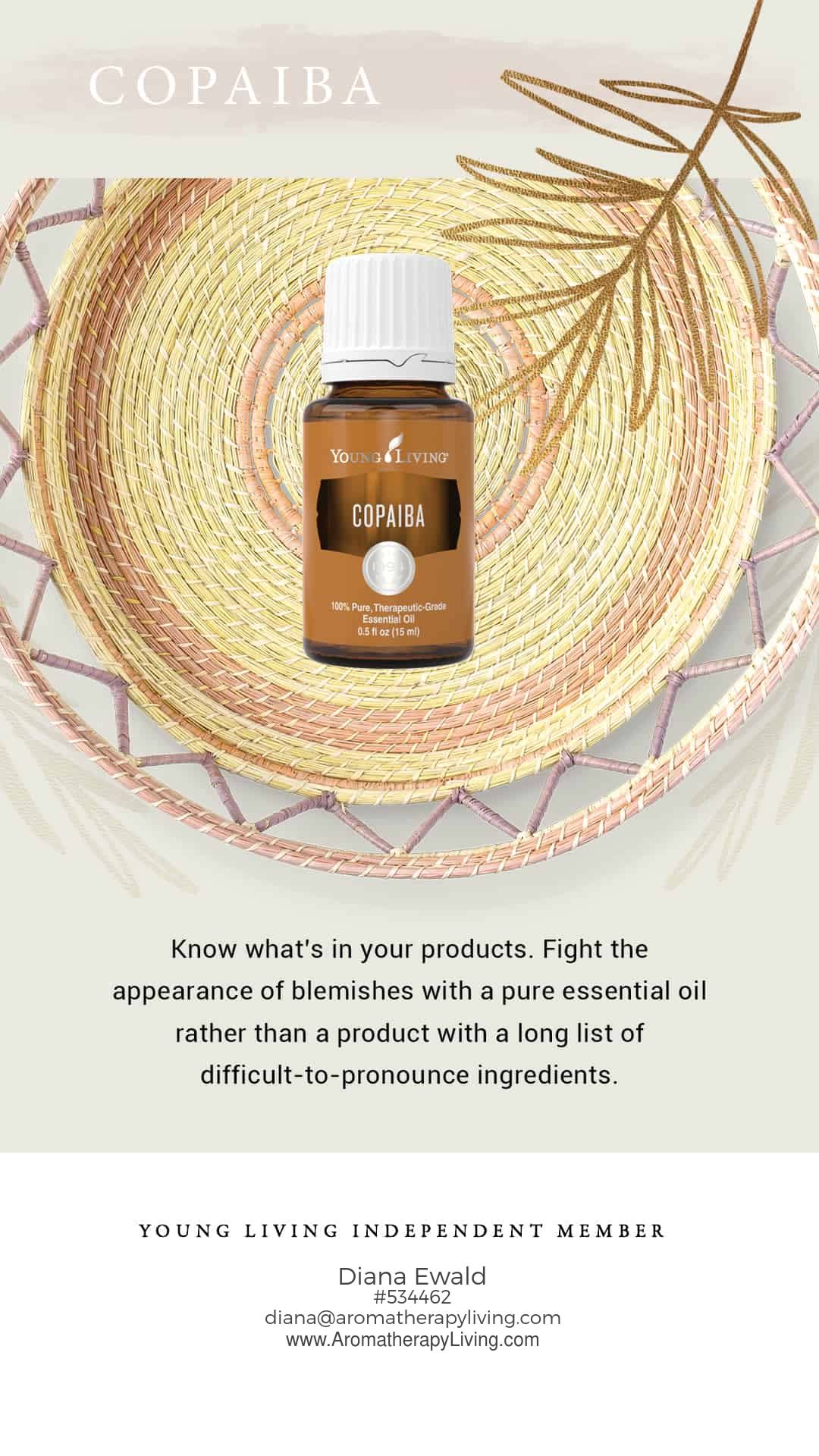 Copaiba essential oil, 15 ml
Know what's in your products. Fight the appearance of blemishes with a pure essential oil rather than a product with a long list of difficult-to-pronounce ingredients.
Choose skin care that soothes. Enjoy Copaiba's balmy, calming scent as you find your way to cover-girl skin.
Bonus Essential Rewards: Purification® essential oil blend, 5 ml
Say no to wicks and wax. Refuse to use artificially scented candles that only cover up nasty smells and choose this air-neutralizing essential oil blend.
Fight for the sweetest clean. Add a drop or two of this citrusy scent to diffusers, rooms sprays, soapy mop buckets, vacuum bags, vents, and any other odor-reducing product.
Free shipping!
Say no to September's shipping fee. Reach our 100 PV tier during this promotion and we'll send your qualifying order for free!
This month, place as many 100+ PV ER or Shop orders as you desire and we'll give you free shipping every time!
With Your 250 PV Order, You Get:
Mini YL Cooler
Copaiba essential oil, 15 ml
Bonus Essential Rewards: Purification essential oil blend, 5 ml
Free shipping
With Your 190 PV Order, You Get:
Copaiba essential oil, 15 ml
Bonus Essential Rewards: Purification essential oil blend, 5 ml
Free shipping
With Your 100 PV Order, You Get:
Comments are currently closed
Subscribe to My Updates
Here's some information about the list that you're signing up for. It will populate the description from their account.
Free Email Class: Essential Oils 101
Learn all the basics on essential oils in my FREE Essential Oils 101 Email Course. I'll also share DIY beauty and skin care recipes, homemade cleaners and other practical uses for essential oils to help you save money too.
Ready to begin a healthier life?
Get a Starter Kit and SAVE!
Most of us begin our journey by choosing a Premium Starter Kit. The kits offer considerable value for your money (significantly lower than paying retail), and they contain enough full-size items to ensure initial success using Young Living.


Check It Out
For Home, health, & fitness
Products for Everyone!
These products celebrate the harmony between nature, body, mind, and soul. Have you noticed that walking through lavender fields or a pine forest seems to instantly awaken your senses — from the energizing aromas to the feelings of well-being the smell evokes? Young Living infuses this into everything they create.
Next Event Title
This is a description of the event pulled from the user's account, talking about how awesome it is going to be.